Bioprocessing Tour and Discussion
University of Saskatchewan College of Engineering
June 8, 2022 
Join us for a bioprocessing tour and research discussion at the USask College of Engineering, hosted by Dr. Suzanne Kresta, dean of the college. 
This event will feature three USask Engineering professors who are leading the way in this exciting research. 
Dr. Bishnu Acharya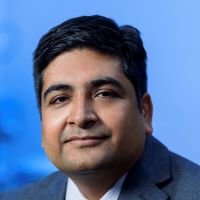 Dr. Acharya is an Associate Professor in the Department of Chemical and Biological Engineering and the Saskatchewan Ministry of Agriculture Chair in Bioprocess Engineering.
Dr. Acharya's research strategy is to look for ways to create value-added products and processes with sustainable resources. He works with bioresources to find sustainable solutions with commercial potential, and develops the technology, opening up new business opportunities.
"Once you know the problem, you try to understand what the nature of the problem is and what potential solutions to it could be," says Dr. Acharya. 
One of Dr. Acharya's goals is to replace petroleum-based products with materials created from the byproducts of industrial and agricultural processes. 
Read more about Dr. Acharya's career and research:
Finding solutions in unlikely places: how Bishnu Acharya looks to agricultural byproducts for inspiration
Dr. Dalai's ENG Talk 
In February 2021, Dr. Dalai did an online presentation on his research as part of our college's ENG Talks series. 
Dr. Lope Tabil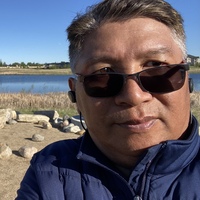 Dr. Tabil is professor and graduate chair of the Department of Chemical and Biological Engineering at USask Engineering. 
His areas of research are in biomass processing, bioprocess engineering, value-added bioengineering, storage and drying of crops, forage process engineering, feed processing and postharvest handling of crops.
Transforming flax straw into biocomposite, or pulse starch into bioplastics, are two examples of his research projects. 
"Examples of the biomass we are studying include agricultural crop residues such as oat hull, wheat, barley, and oat straw, along with purpose-grown crops such as camelina and switchgrass and forest residues," says Dr. Tabil. "As well, we are developing processes for pretreatment of biomass such as torrefaction and steam explosion, and pelletizing of these materials that have been pretreated." 
(Torrefaction of biomass is a mild form of decomposition at temperatures typically between 200-320 degrees Celsius. Torrefaction changes biomass properties to provide a better fuel quality for combustion and gasification applications.)