Who we are
Gillian Pinder is the creator and coordinator of GearUP. She earned her Bachelor of Science in Mechanical Engineering at the University of Saskatchewan, graduating with distinction in 2017. Gillian also works as a researcher and product developer in the sports engineering industry and is currently developing a specialized footwear product with her company, BareWear.
What we do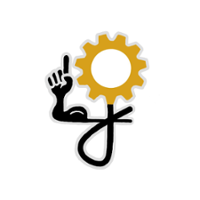 We encourage female engineering students to gain technical, hands-on skills that you can use throughout your academic and professional careers.

We are building a network of female students, professors and industry professionals to support the continuous development of female engineers.

Since 2017, 124 students have attended our workshops. 

One student received an internship at the Harvard and Smithsonian Center for Astrophysics through a connection made during the 2019 GearUP Discover Telescope Engineering workshop
What students are saying
"I really enjoyed the MATLAB part of the workshop. I think it was extremely useful and will benefit me in several different classes and situations. I also loved the guest speaker's presentation. She was very inspiring."

"I loved the opportunity to connect with U of S faculty and other female students. My favourite aspect was the open, collaborative environment."

"I enjoyed working alongside my peers and getting to know more women in the college. I loved working on a problem that was so close to home and really instilled in myself I have the skills to work on these types of projects."
Our sponsors
Platinum 
USask College of Engineering
K+S Potash Canada
CNH Industrial
Gold 
APEGS (Association of Professional Engineers & Geoscientists of Saskatchewan)
Silver 
Cargill
Contact us
For program-related questions or to join our mailing list, please contact Gillian Pinder at g.pinder@usask.ca 
You can also stay up to date on program news by following GearUP USask on Instagram, Facebook and LinkedIn.