Is engineering for you?
Are you observant, analytical, curious or creative? There's a place for you in engineering! If you're interested in finding out more about becoming an engineer, get in touch with our Indigenous Student Initiatives Coordinator at indigenous.engineering@usask.ca to learn more about how we can help you with your journey.
Pathways to Engineering
Students are required to take specific high school courses prior to admission to the College of Engineering. If you don't have the classes you need to apply to the college, we can help you change that so you can gain access to a career in engineering.
Bridging Program
Before you begin classes in the college, you can participate in the Bridging Program and meet other Indigenous students who, like you, are starting their journey at USask Engineering. You'll learn about what a day in the life of an engineering student looks like and what academic, financial, personal and professional supports are available to you. It is a great way to meet your peers and gives you a chance to explore the college with knowledgeable staff and volunteers.
Student Success Program
The Student Success Program will offer you academic support and will work to build a sense of community among Indigenous students in the college. The Indigenous Student Initiatives Coordinator will not only be a friendly face for you; you'll be able to have your questions answered and get advice about starting your career as a professional engineer. You'll also learn more about Indigenous engineers, so you can see your future in the engineering profession, working and thriving in the communities you serve.
Indigenous Resource Centre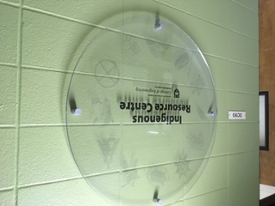 As a student, you will have access to the Indigenous Resource Centre, a physical and virtual space in the College of Engineering. The centre will enhance Indigenization in the college and is committed to developing and promoting Indigenous resources, events and activities as educational tools for everyone in the college. Our goal is to create culturally safe spaces for Indigenous students, where Indigenous ways of knowing are recognized and celebrated.