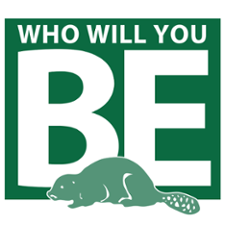 Think of your best memories from your engineering degree. 
Was it joining a design team and making new friends? Hands-on time in the lab? A favourite class with a professor who inspired and engaged you?
Now say thanks to a USask Engineering alum. These experiences might not have happened without the generous support of USask Engineers who chose to give back so students could earn a degree they would be proud of.  
What is your role?
Your actions today shape the person you'll become tomorrow.
You can decide who you will BE. Like alumni before you, you can choose to build community and choose to make an impact. 
BE Grateful. BE Dedicated.
BE Giving. BE Engaged.
BE Passionate. BE Connected.
---
How alumni give back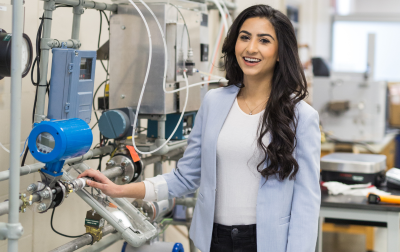 Scholarships, lab equipment, field trips, innovative new programs and more. 
Alumni give back so that you can have incredible experiences that can't be funded by tuition revenue. 
The red footprints across the college represent the steps alumni have taken to support engineering students. They've contributed a total of $4 million to the Engineering Advancement Trust (EAT) for new equipment and major lab enhancements. 
Alumni make sure you have the best supports, learning tools and enriching experiences that help you discover the engineer you will become. Now that you are graduating, you have an important choice to make. 
Will you follow in their footsteps?

---
BE a proud USask Engineer
Now that you have your B.E. you belong to a community of passionate alumni. 
They're proud of their USask degree and are committed to keeping the college strong and relevant.  
What will you bring to this group? 
How will you stay connected?
Ready to join other USask Engineering alumni who stay connected? There's many ways to do so.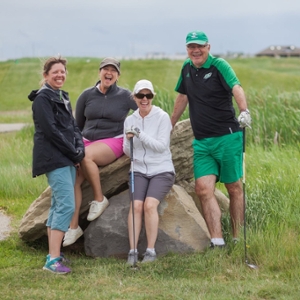 Be involved
Stay connected with your peers by planning alumni social events in your region. 
Build a network of like-minded colleagues and peers across Canada.
Meet other dedicated alumni at special appreciation events.
Be recognized for your engagement with our broad alumni community in Thorough, the college magazine, and more.
Add volunteer engagements to your CV.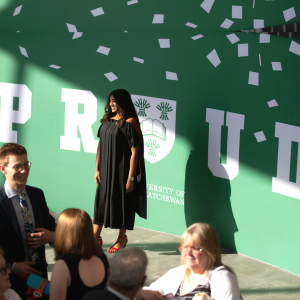 Be invested
When people give, they tell us that they care.
This is one of the foundations of alumni relationships, where caring about a shared purpose becomes action.
Every gift makes a difference. Together they create real change for aspiring and practising engineers. And they will ultimately make our communities safer, better places to live.
Make your gift today, or note your intention to contribute in the future.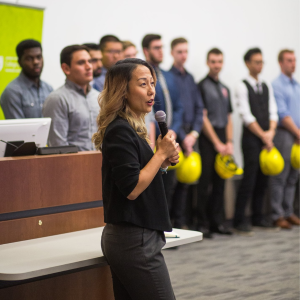 Be inspired
Support current student in the College of Engineering by volunteering and participating in mentorship opportunities.
Have a say in new developments in the college for students and alumni.
See first-hand the impact of your involvement for future engineers.
BEgin
We want USask Engineering to be part of your next chapter. Because we know how valuable it is to be part of our alumni network.
But we also know you need time to get settled. Please take a minute and tell us how you'd like to stay connected in the coming months. We'll keep it low-key, we promise!