Hands-on learning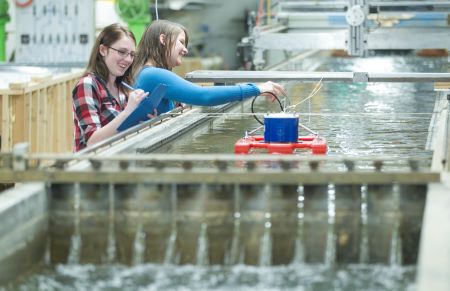 Engage. Practice. Learn.
From our wind tunnel to our anechoic chamber, our facilities help you make textbook concepts tangible. 

Our class sizes mean you gain experience using equipment and software first-hand, rather than watching demonstrations.

During our RE-ENGINEERED first-year program, you will do hands-on lab activities.

Alumni report the hands-on experience they gain here is a significant advantage in the workplace. 
---
Student supports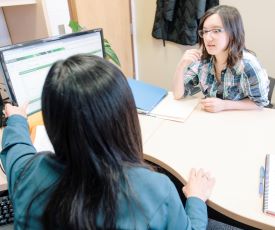 Start your program with Summer Top Ups - online resources and automated assessments to help you get ready for first-year engineering. 

When you begin first-year engineering, we'll cover study skills, time management, exam-writing strategies, learnign styles, critical thinking, group dynamics and teamwork training.

End-of-day tutorials are avaiable if you need occasional help; it's also a structured space to study and complete assignments.

Academic advisors care about your success and provide one-on-one academic advising. They can help you find additional college and university supports.

You'll have access to college and USask supports to help you select and register for classes. 
---
Co-op Program
Kickstart your career
Get real-world engineering experience with our Co-op Internship Program. Work terms last 4, 8, 12 or 16 months in this optional program. 
Co-op is open to both international and domestic students who have completed at least two years of their engineering degree. You may be able to apply up to 12 months of your pre-graduation work experience towards the requirement for your professional engineer designation. 
RE-ENGINEERED first-year program
Succeed in Engineering!
We've changed first-year engineering to focus on your success. Our experts in engineering education talked to students and professors and studied the latest research in teaching and learning. 
Your classes won't last the full semester - they'll be shorter so we can cover more topics. You'll be able to take what you've learned in one class and immediately apply it in another. And, because you'll be quizzed and tested throughout the semester - we've eliminated final exams. 
---
Enhance your degree
Discover your inner CEO with the Technological Innovation Certificate
Do you have an entrepreneurial streak? With the Technological Innovation Certificate (TIC), you'll learn how to:
spot problems that need technological innovation
design solutions
bring your solutions to market
The TIC is offered through the Graham School of Professional Development in the College of Engineering. You can earn the TIC in conjunction with your engineering degree.
Certificate in Professional Communication
Effective leaders communicate clearly and persuasively
Sharpen your skills in public speaking, persuasion, negotiation, technical writing and leadership by earning a Certificate in Professional Communication by earning a Certificate in Professional Communication. You can earn Certificate in Professional Communication in conjunction with your engineering degree through the Graham School of Professional Development at the College of Engineering. 
---
Indigenous Students in Engineering
We provide meaningful access to engineering for Indigenous Peoples, while we build and maintain respectful relationships with Indigenous communities.
We strive to provide an inclusive environment in the college that welcomes Indigenous Peoples. We highlight and celebrate Indigenous understanding. 
---
Become a USask Engineer:
Be part of a tightknit community of faculty and students, build friendships for life in our extracurricular groups, get top-quality training that will help you excel in your career. 
More reasons to enroll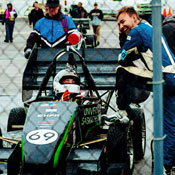 Switch gears outside the classroom
USask Engineering is home to many award-winning groups. Whether you want to design and build a race car, airplane or steel bridge, or create and market your own invention, there's a group where you can do that.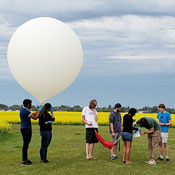 Test your skills
You will complete several design projects during your degree but perhaps the most exciting is the fourth-year Capstone Design Project. Your Capstone project allows you to apply top-down design principles to a year-long project, culminating in a presentation of a final working design.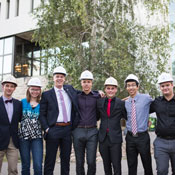 Join our proud alumni
We treat our USask Engineering alumni like family, stayed connected through special events, alumni chapters and more. 
---
Applying
Find more information about requirements and deadlines and start your online USask application.
---