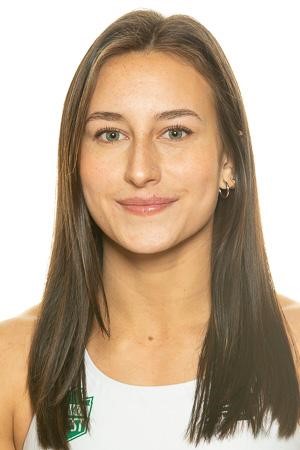 Saskatoon StarPhoenix reporter Darren Zary spoke with Kendra Farmer (BE'22 Chemical) as she prepared for the final meet of her U Sports career, competing in the 300 metres, 600 metres, 4x200 relay and 4x400 relay. 
"Being able to finish up at home is going to be a really special experience," she said.
Farmer won four gold medals at the 2023 Canada West Track and Field Championships. She was also named the women's Track Athlete of the Year and won the Student-Athlete Community Service Award. 
"Her leadership, her attitude and just her approach to this final season has been something that is pretty remarkable and something we'll never forget as coaches," USask head coach Jason Reindl said of Farmer.