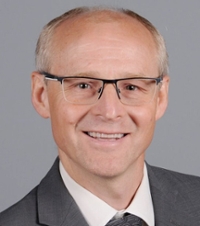 An internationally recognized University of Saskatchewan (USask) engineering professor is happy to see doctors and engineers in Ontario alerting people about the importance of keeping their indoor spaces well-ventilated as Canada battles COVID-19.
Carey Simonson, an expert in heating, ventilation and air conditioning (HVAC) technology and a professor and researcher at USask Engineering, says he's pleased that people are starting to learn about the role ventilation can play in keeping them and others safe during the pandemic.
"When we're talking about reducing transmission of COVID-19, we need to keep ventilation in mind, as well as distancing, masks, and sanitation," he said.
Nearly three dozen doctors, engineers and other scientists in Ontario have called on their government to update its COVID-19 guidelines to reflect that the virus is able to be spread in microscopic droplets or aerosols that can travel beyond two metres. The Public Health Agency of Canada acknowledged earlier this month that this type of transmission is possible.
The engineers and doctors in Ontario ask the government there to give people clear messaging about how they can reduce transmission risk in their homes and businesses, including the following guidance:
Promoting indoor mask use even when distanced

Routinely opening windows to refresh the air

Regular HVAC maintenance and filter replacement

Turning on available vented range hoods and bathroom exhaust fans
In a recent list from Stanford University, Simonson was ranked in the top 0.6% of scientists in the field of "Building & Construction." In September, he received funding from Canada's Natural Sciences and Engineering Research Council (NSERC) to develop testing equipment to measure how airborne viruses are transferred in building ventilation systems.